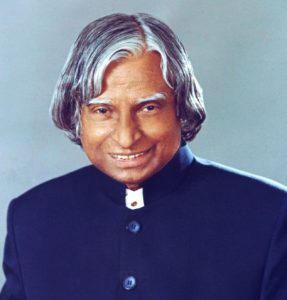 A.P.J. Abdul Kalam
Aerospace Scientist & Former President Of India
Born: 15 October, 1931
Death: 27 July, 2015
Age: Died 83 Aged
Country: India
About this author
A P J Abdul Kalam or Avul Pakir Jainulabdeen Abdul kalam was an Indian aerospace scientist and statesman who served as the 11th president of India.
A P J Abdul Kalam was born in Rameswaram, Tamil Nadu on 15th October, 1931, and was raised there. he studied Physics and aerospace engineering. He spent most of his life as a scientist and science administrator. He mainly worked at the Defence Research and Development Organization and Indian Space Research Organization. While he was intimately involved in India's civilian space program and military missile development effort, he became known as the Missile Man Of India.
And while working as a scientist and president of India, he wrote over 30 books.
A P J Abdul kalam died on July 27, 2015
A.P.J. Abdul Kalam All Books
Genres
International Best Seller Books