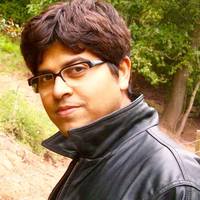 Abhigyan Roychowdhury
Thriller writer
Born: 1970
Age: 53
Country: India
Genres: Story Books, Horror
About this author
Abhigyan Roychowdhury is an Indian technocrat who was born in Kolkata in 1970. Today he is one of the most popular and respected Bengali writers.
Although most of his early work was science fiction, he later wrote stories in a variety of genres and was also admired for his ghostly, supernatural, social, and crime stories.
Known for an interesting plot, intriguing details, fast-paced storytelling, interesting storytelling, and human approach, his stories and novels quickly win over readers. His writing finds the child in the adult and the adult in the child, giving them optimism for a brighter future.
Abhigyan Roychowdhury All Books