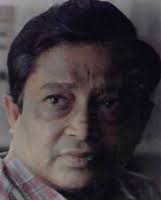 Abu Kaysar
Poet & litterateur
Born: 1945, 12 February
Death: 2005
Age: 60
Country: Bangladesh
About this author
Abu Kaysar was a Bangladeshi Poet and litterateur born in 1945 on 12 February in West -Bengal, Murshidabad in Ziyagonj(India). After the partition, his family moved to the then East-Pakistan(Bangladesh). He completed high school at Bindubasini Govt. Boys' High School, then Govt. Saadat College and Govt. M M Ali College, Tangail.  Abu Kaysar completed his graduation from the University of Dhaka.
He worked as Editor, and Assist-Editor in different newspapers and magazines. Abu Kaysar worked with The Daily Bangla, Weekly Bichitra, The Daily Ittefaq,  The Daily Gonokantho, and The Daily Sangbaad.
The writings of Abu Kaysar were published in different children's magazines and he was recognized for his writing in Children's literature.