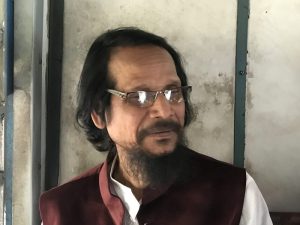 Abul Bashar
Novelist & Story Writer
Born: 1 January, 1951
Age: Age 72
Country: India
Genres: Novels, Story Books
About this author
Abul Bashar is a famous Indian-Bengali writer from the state of West Bengal in India. He was born in Tekaraipur, Islampur in the Murshidabad district in 1951.
Abul Bashar received so many awards for his literary works in Bengali literature. He received Ananda Puraskar (1988), Sahitya-Shiromoni Purashkar (1993), Bankim Smriti Purashkar(2008) and he lastly received Banga Bhushan in 2022.
The most famous books of Abul Bashar are Agnibalaka, Phool Bou(1988), Maruswarga(1991), Bhorer Proshuti, Saidabai, Simar, Mati Chere Jai, Surer Sampan, Vetore Ashte Dao, etc.