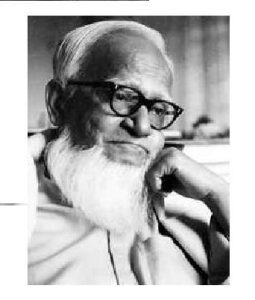 Abul Fazal
Novelist, Writer & 4th Vice-chancellor of University Of Chittagong
Born: 1 July, 1903
Death: 4 May, 1983
Age: Died 79 Aged
Country: Bangladesh
Genres: Novels
About this author
Abul Fazal was a Bangladeshi writer and academic who was born in Satkania Upazila in the Chittagong district in 1903. Abul Fazal achieved his B.A. from the University Of Dhaka and the achieved his M.A. in Bengali language and literature from Calcutta University in 1940.
Abul Fazal served as the 4th Vice-Chancellor of the University Of Chittagong. Abul Fazal was awarded a Bangla Academy Literary Award in 1962 and Independence Day Award in 2012.
Abul Fazal wrote in a variety of genres: novels, short stories, plays, memoirs, travels, and religion also. Some of  Abul Fazals famous writings are Matir Prithibi(1940), Bichitra Katha(1940), and Durdiner Dinlipi(1972).
Abul Fazal received numerous awards for his literary works Bengali literature. Bangla Academy literary Award in (1962), president's National Award (1966), honorary Doctorate from the University Of Dhaka(1974), etc.
Abul Fazal All Books
Genres
Essays on National Issues