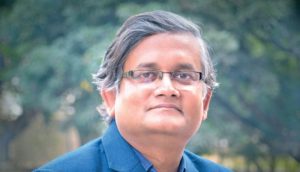 Ahmad Mostafa Kamal
Educator and litterateur
Born: 14 December, 1969
Age: 53
Country: Bangladesh
Genres: Essay
About this author
Ahmad Mostafa Kamal is a Bangladeshi writer and educator who was born in Manikgonj on 14 December 1969. Ahmad Mostafa Kamal completed High School at Onath Bondhu Government High School in 1986 and completed his higher secondary at Notre Dame College in Dhaka in 1988.
Ahmad Mostafa Kamal got his graduation from the University Of Dhaka in Physics in 1992. And he got his master's degree from the same university in 1993.
Ahmad Mostafa Kamal is an outstanding writer whose literature context is unique and creative in almost every way. Ahmad Mostafa Kamal was awarded the Prothom Alo Borshoshera Boi award in 2009 and in Kali o Kolom Torun Kobi o Lekhok Puroskar, in 2012.
Here we have PDF books of Ahmad Mostafa Kamal that you can download for free. If you want to download Ahmad Mostafa Kamal books PDF; download from here.
Ahmad Mostafa Kamal All Books
Genres
Collection of Short Story