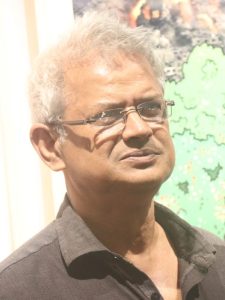 Ahsan Habib
Cartoonist, Writer & Editor
Born: 15 November, 1957
Age: 65
Country: Bangladeshi
Genres: Comedy, Horror, Jokes, Edited Books, Novels
About this author
Ahsan Habib is a Bangladeshi Cartoonist, Writer, and editor of a satire Magazine name " Unmad". Ahsan Habib was born on 15 November 1957 in Bangladesh. Ahsan Habib studied in more than eight schools before the SSC exam, He earned an MSc degree in Geography from the University Of Dhaka.
Ahsan Habib started his career as a cartoonist and writer as the editor of "Unmad" which is running since the early 1980s. He was also the editor of many Bengali Science fiction magazines, " Moulik", " Autoline", and "Ghuddi".
In 2015, Ahsan Habib joined as a Professor at Daffodil International University in the department of Multimedia and Creative Technology. He teaches Graphic novels there.
Here we have Ahsan Habib's books as PDFs. You can download any book of Ahsan Habib in PDF format. Take a look at the PDF books OF Ahsan Habib here.