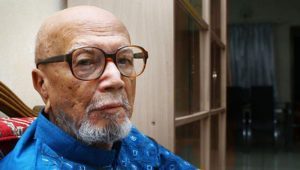 Al Mahmud
Poet, Novelist & Short-story writer
Born: 11 July 1936
Death: 15 February 2019
Age: Died 82 aged
Country: Bangladesh
About this author
Al Mahmud, full name Mir Abdus Shukur Al Mahmud was a Bangladeshi poet, novelist, and short-story writer who was born on 11 July 1936 in Brahmanbaria district, Bengal Presidency, British India. Al Mahmud is considered one of the greatest Bengali Poets to have emerged in the 20th century.
Al Mahmud started his career as a journalist. Al Mahmud was first recognized after his book Lok Lokantor was published in 1963.
Here you will find almost all the books of Al Mahmud in PDF format. And you can download any PDF book with just a single click. Download the Al Mahmud books PDF from here.