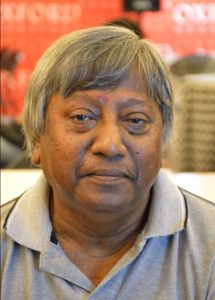 Anish Deb
Writer & Academic
Born: October 22, 1951
Death: April 28, 2021
Age: 69
Country: India
About this author
Anish Deb is an Indian author and poet who has made a significant impact on contemporary Indian literature. He has published numerous works in Bengali, English, and Hindi, including novels, short stories, poetry, and essays.
Deb's writing often deals with the complexities of human relationships and the inner turmoil of the human psyche. His characters are often flawed and struggle to find their place in the world.
Some of his most famous works include the novel "Bhorer Proshuti," the short story collection "Tin Kahini," and the poetry collection "Ghumer Darja Thele." His writing has been praised for its lyrical quality and deep insights into the human condition.
Deb's contributions to Indian literature have earned him numerous accolades and awards, including the prestigious Ananda Puraskar and the Sahitya Akademi award