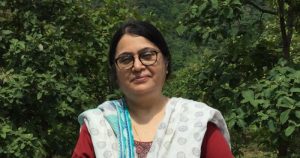 Anita Agnihotri
Authoress & Retired Civil Servant
Born: 24 September, 1956
Age: 66
Country: India
About this author
Anita Agnihotri is an accomplished Indian author, civil servant, and women's rights activist. She has authored numerous novels, short stories, and essays, and is known for her sharp insight into the complexities of human relationships and the struggles of marginalized communities.
Anita Agnihotri's writing often deals with issues of social justice and human rights, with a particular focus on the lives of women and children. Her work is imbued with a sense of empathy and compassion, and she has been praised for her ability to create vivid and relatable characters.
Some of her most famous works include the novels "Mahanadi," "Ek Mahanayak Ki Mritu," and "Nirbasan," as well as the short story collection "Swayamsiddha." Anita Agnihotri has received several awards for her writing, including the Sahitya Akademi Award, and her work has been translated into many languages.
Anita Agnihotri All Books
Genres
Collection of Short Story