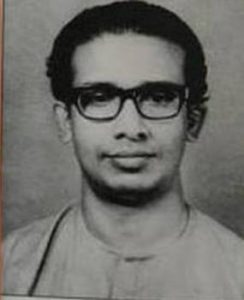 Anwar Pasha
Professor, Novelist & Intellectual
Born: April 15, 1928
Death: 14-16 December, 1971
Age: 42-43
Country: Bangladesh
Genres: Liberation War Novel
About this author
Anwar Pasha was a Bangladeshi novelist and intellectual who got killed in the 1971 Liberation war on the 14 December Intellectual killing mission by the West-Pakistani military.
Anwar Pasha's most popular book is Rifle Roti Aorat, which was published in 1973 after his death. The novel tells the story of the devilish oppression of wartime. "Neer Sondhani" and " Nishuti Rater Gantha" are also famous novels of Anwar Pasha which also tell about the situations of the Pre-Liberted East Pakistan; now Bangladesh.
Here we have the book of Anwar Pasha that you can read online and also download the books of Anwar pasha with just one click.