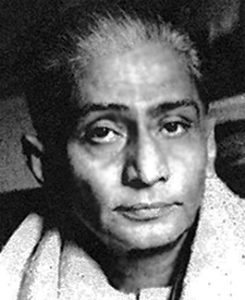 Bishnu Dey
About this author
Bishnu Dey was born on 18 July 1909. he was a Bengali poet, writer, and academician in the era of modernism, post-modernism. He won recognition for the musical quality of his poems and forms the post-Tagore generation of Bengali poets, like Buddhadeb Basu and Samar Sen, which marked the advent of "New Poetry" in Bengali literature.
He published a magazine wherein he encouraged socially conscious writing. His own work reveals a poet's solitary struggle, the quest for human dignity, amidst a crisis of uprooted identity.
Some regard his poems as intricate and incomprehensible to a great extent, most likely due to wide use of references and imageries from literary works and cultural instances of foreign origin.