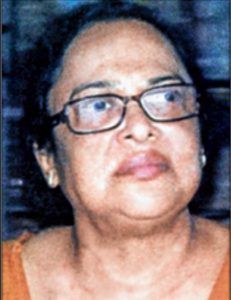 Chitra Deb
About this author
Chitra Deb was born on 24 November 1943 and was a Bengali novelist and editor.
She was born in  Purnea, British India. She completed her M.A. and Ph.D. in Bengali Literature from Calcutta University.
Her career started in Anandabazar Patrika and worked there from 1980 to 2004. She was in charge of the library section of the ABP. Deb has edited and translated a number of books and also has a few historical novels for children to her credit. She has researched and written extensively on the contribution of women to the social and cultural history of Bengal. Deb's most popular work is related to Women of The Tagore Household.
She also received the 'Chittaranjan Bandopadhyay birth centenary award' by Bangiya Sahitya Parisad.