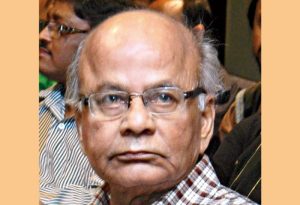 Dibyendu Palit
About this author
Dibyendu Palit was born on 5 March 1939. He was an Indian writer of Bengali poems, novels, and short stories. Dibyendu Palit was born in Bhagalpur in Bihar, British India.
In 2005, Shyamanand Jalan directed the film Eashwar Mime Co., an adaptation of Dibyendu Palit's story, Mukhabhinoy, by noted playwright Vijay Tendulkar. The film is the story of a traveling mime company selling products and a writer's views on its journey.
Palit died on 3 January 2019 at the age of 79 in Kolkata.