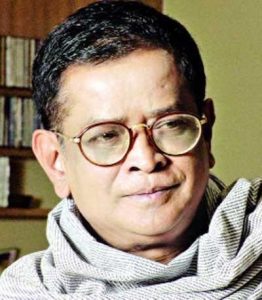 Humayun Ahmed
Born: 13 November, 1948
Death: 19 July, 2012
Genres: , , ,
About this author
Humayun Ahmed was a Bangladeshi novelist, dramatist, screenwriter, and filmmaker. He wrote over 200 books, including novels, short stories, and essays.
Humayun Ahmed's writing style was known for its humour, satire, and social commentary, and he often dealt with themes of love, family, and social issues. He also contributed significantly to the development of Bangla literature and popular culture. Despite facing criticism and controversy over some of his works, he remains one of the most popular and influential writers in Bangladesh and beyond.
Humayun Ahmed All Books
Genres
Humayun Ahmed Autobiography Books
Humayun Ahmed Biography Books
Humayun Ahmed Liberation War Books
Humayun Ahmed Fiction Novel
Humayun Ahmed Horror Books
Humayun Ahmed Non-fiction Novel Collection
Humayun Ahmed Romantic Novels
Humayun Ahmed Science Fiction Novel Collection
Humayun Ahmed Story Collection
Humayun Ahmed Non-fiction Stories
Humayun Ahmed Science Fiction Stories
Travelogue Of Humayun Ahmed