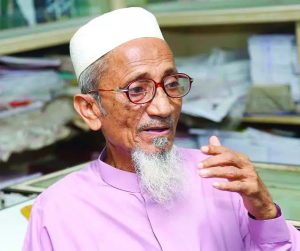 Kasem Bin Abubakar
About this author
Kasem Bin Abu Bakkar is an Indian Bangladeshi Novelist, his main subject for writing is Islam-centered love in a rural context.
he was born in Adhuna West Bengal In Hugli. He later came to Bangladesh. In his early life, he was a bookseller
In the year 1978, he published his first Novel 'Futonto Golap'.
He could not complete his studies even while he had started, because of being the Eldest son and having to bare a lot of family pressure.
After he wrote his first novel, he wrote up to 72 more Novels, though because of all the controversies covering him, he could not publish them as he had wanted.
Kasem Bin Abubakar All Books