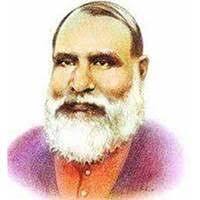 Mir Mosharraf Hossain
About this author
Mir Mosharraf Hossain was born in 1847. He was a Bengali writer, novelist, playwright, and essayist. He is considered to be the first major writer to emerge from the Muslim society of Bengal and one of the finest prose writers in the Bengali language.
His magnum opus Bishad Sindhu (Ocean of Sorrow) is a Hit classic among the Bengali readership.
Mir Mosharraf Hossain was born in the village of Lahinipara in Kumarkhali Thana under Kushtia District.
His literary works were included in the curriculum of school-level, secondary, higher-secondary, and graduation-level Bengali Literature in Bangladesh.
Mir Mosharraf Hossain wrote his 'Jamidar Darpan' about the background of the peasant uprising against the landlords in Sirajganj 1872–73. He had always shown an active interest in the everyday life of his fellow countrymen. He assisted Rowshan Ali Chowdhury in publishing The Kohinoor monthly.
He died in 1912.
Mir Mosharraf Hossain All Books