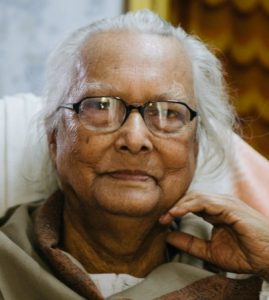 Narayan Debnath
About this author
Narayan Debnath was born on 25 November 1925 and spent most of his life living in Shibpur, Howrah, India.
He created the Bengali comic strips Handa Bhonda (1962), Bantul the Great (1965), and Nonte Phonte (1969). He holds the record of longest-running comics by an individual artiste for the Handa Bhonda comics series which completed its continuous 53 years of running.
He was the first and only comics artist in India who received a D. Litt. degree. He was awarded Padma Shri, the fourth highest civilian award in India, in the year 2021. His other creations like Rabi Chobi were published to celebrate the birth centenary of Rabindranath Tagore in the May 1961 issue of the weekly magazine called Anandamela.
Narayan Debnath was admitted to a hospital on 24 December[10] and died of heart-related ailments on 18 January 2022 in Kolkata, at the age of 97.
Narayan Debnath All Books