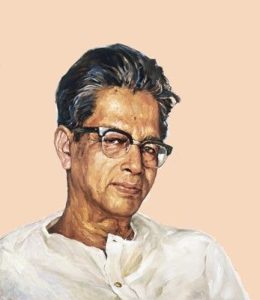 Premendra Mitra
About this author
Premendra Mitra was born on 4 September 1904 in Varanasi, United Provinces, British India (now in Uttar Pradesh, India). He was an Indian poet, writer, and film director in the Bengali language.
He was a student of South Suburban School (Main) and enrolled for a BA at the Scottish Church College in Calcutta which he left prematurely to study agriculture in Santiniketan with a friend of Rabindranath Tagore, Leonard Elmhirst.
His critique of humanity led him to believe that for it to survive, human beings had to "forget their differences and be united".
Premendra Mitra All Books
Genres
Premendra Mitra Fictional Novels
Premendra Mitra Rachanabali
Story Collection of Premendra Mitra