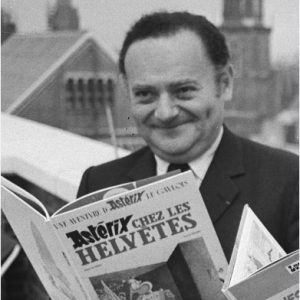 Rene Goscinny
About this author
Rene Goscinny was born on 14 August 1926, in Paris, France. He was a French comic editor and writer, who created the Asterix Comic book series with illustrator Albert Uderzo.
He attended  French schools as well as lived in the United States for a short period of time.
He met Belgian Morris. After his return to France, they collaborated for more than 20 years on the comic series Lucky Luke.
He wrote Iznogoud with Jean Tabary. He also wrote a series of children's books known as Le Petit Nicolas.
He died at 51, in Paris of cardiac arrest on 5 November 1977, during a routine stress test at his doctor's office.