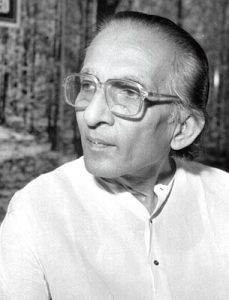 Sailen Ghosh
About this author
Sailen Ghosh was born on 1 January 1931, in Kolkata, West Bengal, India. He was a Bengali child literator and a dramatist.
He played a role in the drama Dakghar, written by Rabindranath Tagore when he was in Class IX. The death of the protagonist Amal at the end of the story affected him so much that he wrote a new drama, Gharer Kheya, by adopting the same theme.
He wrote and directed dramas for children. In 1959, he became affiliated with the Manimela organization and started writing for them.
He won several awards, including the prestigious Sangeet Natak Akademi Award, Vidyasagar Award, and Jawaharlal Nehru Fellowship.