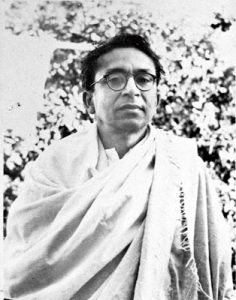 Satinath Bhaduri
About this author
Satinath Bhaduri was born on 27 September 1906, in Purnia, Bengal Presidency. He was a Bengali Indian Novelist and politician. He was known by his literary pseudonym, Chitra Gupta.
He obtained an MA degree in economics from the University of Patna in 1930. In 1931 he completed his BL degree. He started practicing law in Patna between 1932 and 1939.
He then joined Indian National Congress and became a district secretary of Purnia. He was imprisoned in Bhagalpur Jail twice.
Satinath's first novel was Jagari (1946), for which he received the very first Rabindra Puraskar (1950). His book became famous and was translated into English in 1965 as part of the UNESCO Collection of Representative Works. He also wrote a travelogue, Satyi Bhraman Kahini (1951), about his experiences in Paris. His other noteworthy works include Gananayak (1948), Chitragupter File (1949), and many more.
His short stories are a satirical critique of the judiciary, partisan politics, crude feminism, etc. Most of his writings portray the lifestyle of the people of Bengal and eastern Bihar.
Satinath Bhaduri All Books