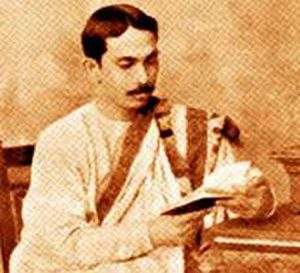 Satyendranath Dutta
About this author
Satyendranath Dutta was born on 11 February 1882 at Nimta, Bengal Presidency, British India.
After passing the school-leaving examination from the Central Collegiate School, he received his graduate-level education from the General Assembly's Institution in Kolkata. he had to leave there before getting his degree to join his father in their family business, He quit that to devote his energies entirely to scholarly pursuits.
He was an expert in many disciplines of intellectual inquiry including medieval Indian history, culture, and mythology. He is also considered the "wizard of rhymes".
He died on 25 June 1922, aged 40. Rabindranath Tagore has immortalized Satyendranath in a poem written after his death. Kazi Nazrul Islam also wrote a poem titled 'Sayendranath' eulogizing his death. A street in South Kolkata has been named after him.
Satyendranath Dutta All Books
Genres
Satyendranath Dutta Poetry Collection