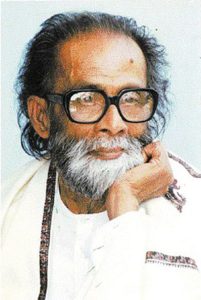 Shawkat Osman
About this author
Shawkat Osman was born on 2 January 1917, in Sabalsinghapur, Hughli, West Bengal. He was a Bangladeshi novelist and short story writer.
He was educated at Aliah University and at St. Xavier's College, Calcutta from where he graduated in 1938. He then earned his master's in Bengali literature from the University of Calcutta in 1941.
His first prominent novel was Janani, a portrait of the disintegration of a family because of the rural and urban division. In Kritadasher Hashi (Laugh of a Slave), Osman explored the darkness of contemporary politics and the reality of dictatorship.
He won the Bangla Academy Literary Award in 1962, the Ekushey Padak in 1983, and the Independence Day Award in 1997.