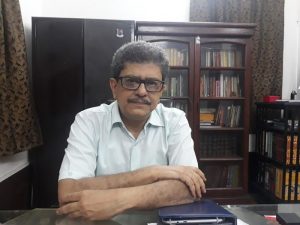 Tridib Kumar Chattopadhyay
About this author
Tridib Kumar Chattopadhyay was born on 30 October 1958, in Kolkata. He is a Bengali writer and editor. He is the General Secretary of the Publishers & Booksellers Guild and organizer of the International Kolkata Book Fair.
He passed the Higher Secondary Examination in 1975 from Hindu School and completed his M.Sc. in Botany from Calcutta University.
He started his literary career in 1976 in Kishore Bharati Magazine. He achieved the Amrita Kamal Child Literature Award for his first book Chaya Murti in 1990.
Tridib Kumar Chattopadhyay All Books