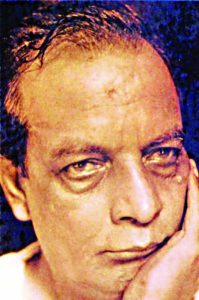 Ahmed Sofa
Writer, Thinker, Novelist, Poet, Philosopher & Public Intellectual
Born: 30 June, 1943
Death: 28 July, 2001
Age: 58
Country: Bangladeshi
Genres: Essay, Fiction Novel
About this author
Ahmed Sofa was a Bangladeshi writer, thinker, novelist, poet, philosopher, and Public intellectual who was born on 30 June 1943 in Gachbaria, Chittagong, Bengal Presidency, British India.
Ahmed Sofa is considered to be the most important Bengali writer after Mkir Mosharraf Hossain and Kazi Nazrul Islam, by many, including National Professor Abdur Razzaq and Salimullah khan.
Ahmed Sofa was a writer by occupation, Sofa wrote 18 non-fiction books, 8 novels, 4- collections of Poems, 2 collections of Short stories, and numerous books in other genres.
The most popular books of Ahmed Sofa are " Bengali Musalmaner Mon ", " Buddhibrittir Notun Binyas", " Omkar By Ahmed Sofa", & " Gabhi Bittanta".
Here we have almost all the PDF books of Ahmed Sofa. you can easily download PDF books of Ahmed Sofa in just one click.
Ahmed Sofa All Books
Genres
Essays on National Issues