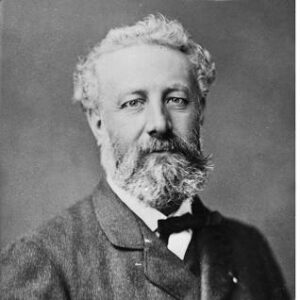 Jules Verne
French novelist
Born: 1828
Death: 1905
Country: France
About this author
Jules Verne was born on 8 February 1828, on Île Feydeau, a small artificial island on the river Loire within the town of Nantes, in No. 4 Rue Olivier-de-Clisson.
He was a French novelist, poet, and playwright. His collaboration with the publisher Pierre-Jules Hetzel led to the creation of the Voyages Extraordinaires, a series of bestselling adventure novels including Journey to the Center of the Earth (1864), Twenty Thousand Leagues Under the Seas (1870), and Around the World in Eighty Days (1872). His novels, always well documented, are generally set in the second half of the 19th century, taking into account the technological advances of the time.
He was the most translated French author in the world. In France, 2005 was declared "Jules Verne Year" on the occasion of the centenary of the writer's death.