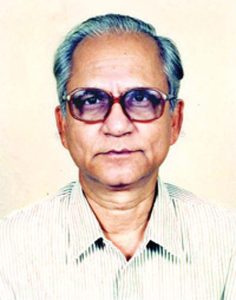 Abdullah Al Muti
Educatioinalist and Science writer
Born: 1 January, 1930
Death: 30 November, 1998
Age: Died 68 Aged
Country: Bangladesh
Genres: Children's Book, Essay, Science Fiction
About this author
Abdullah Al Muti or Abdullah Al Muti Sharafuddin was a Bangladeshi educationalist and Science writer. He wrote tough science books for teenagers and children in quite easy manner. He was the first Bangladeshi writer who won the UNESCO Kalinga prize in 1983. He was also awarded the Bangla Academy Literary Award in 1975, Ekushey Padak in 1985, and Independence Day Award in 1955.
Abdullah Al Muti was born in a village in Sirajganj District in 1930. He studied secondary at Muslim High School, Dhaka and he placed second in the Kolkata board on Matriculation In 1945. then pass the intermediate and then he got admitted to the University Of Dhaka. He completed his B.Sc. and M.Sc. in Physics and stood first class in both in 1952 and 1953. Then he went to the University of Chicago, Illinois with a government scholarship.
Abdullah Al Muti started his career as a lecturer in physics at the Rajshahi Government college in 1954. He also held the post Director of, the Education Extension Center, Dhaka from 1965 to 1973. other than this he worked in different important sectors of Bangladesh. He also contributed articles to the "Dainik Azad" and monthly "Mohammadi"
Muti wrote about 27 books on Science & Education , 10 translated books from English to Bengali. He was also the Executive editor of Unesco Batayan , a quarterly Bengali edition of UNESCO Courier until his death in 1982.
Abdullah Al Muti All Books
Genres
Essays on National Issues