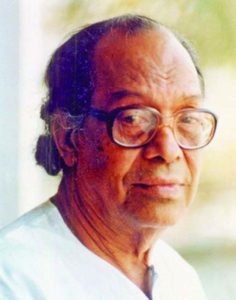 Ahmed Sharif
Educationist, Philosopher, Critic, Writer & Scholar Of Medieval Bengali literature
Born: 13 February, 1921
Death: 24 February, 1999
Age: Died 78 aged
Country: Bangladesh
Genres: Essay, Philosophical essays
About this author
Ahmed Sharif was a Bangladeshi educationist, Philosopher, critic, Writer, & Scholar Of Medieval Bengali Literature. He is recognized as one of the most outspoken atheists and radical thinkers in Bangladesh.
Ahmed Sharif was born on 13 February 1921 in Patiya, Chittagong District. Ahmed Sharif completed his master's and Ph.D. degrees in Bengali Literature from the University Of Dhaka in 1944 and 1967 respectively.
Here you will find the essay books of the writer in PDF format. With just one click you can download the PDF books of Ahmed Sharif. Essays by Ahmed Sharif are available here. Ahmed Sharif Rachanabli PDF is also available here.