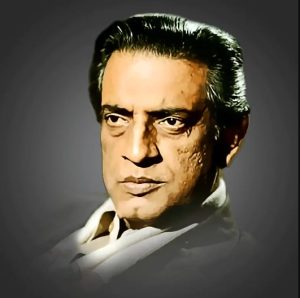 Satyajit Ray
About this author
Satyajit Ray was born on 2 May 1921, in Calcutta Bengal Presidency, British India. He was an Indian director, screenwriter, documentary filmmaker, author, essayist, lyricist, magazine editor, illustrator, calligrapher, and composer. Widely considered one of the greatest filmmakers of all time.
He was drawn into independent film-making after meeting French filmmaker Jean Renoir and viewing Vittorio De Sica's Italian neorealist film Bicycle Thieves (1948) during a visit to London.
His first film, Pather Panchali (1955) won eleven international prizes, including the inaugural Best Human Document award at the 1956 Cannes Film Festival. He also authored several short stories and novels, primarily for young children and teenagers.
Popular characters created by Him include Feluda the sleuth, Professor Shonku the scientist, Tarini Khuro the storyteller, and Lalmohan Ganguly the novelist.
His written stories moved many and these characters were very popular with readers.
in recognition of the auteur's legacy, rechristened 2021 its annual Lifetime Achievement award to "Satyajit Ray Lifetime Achievement Award".
Satyajit Ray All Books
Genres
All Detective Novels of Satyajit Ray
Satyajit Ray Novel Collection
Satyajit Ray Story Collection