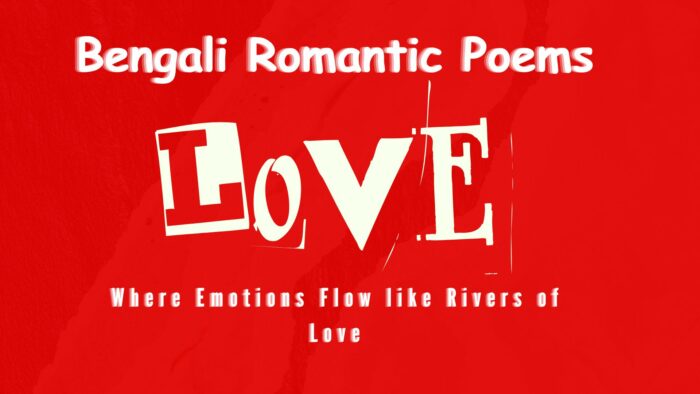 Bengali Romantic Poems: Where Emotions Flow like Rivers of Love
Bengali Romantic Poems are famous for their beautiful lyrical language. They are a blend of storytelling, emotions, and rhythmic beauty. If you are a literary person and looking for books to read, then Bengali Romantic Poems are a perfect choice. These poems talk about love,
passion, and desire that will leave a deep impression on your heart. The poems have the power to transport you to a world of emotions where you can feel the touch of love. In this blog post, we will discuss Bengali Romantic Poems and their rich cultural heritage.
Bengali Romantic Poems: A Historical Overview
Bengali Romantic Poems have a rich cultural heritage that dates back to the 10th century. During the medieval period, poets like Jaydev, Chandidas, and Vidyapati wrote about love, passion, and eroticism. Later, Rabindranath Tagore, Kazi Nazrul Islam, and Jibanananda Das became the pioneers of modern Bengali Poetry.
Their poems not only talked about love but also touched on social and political issues.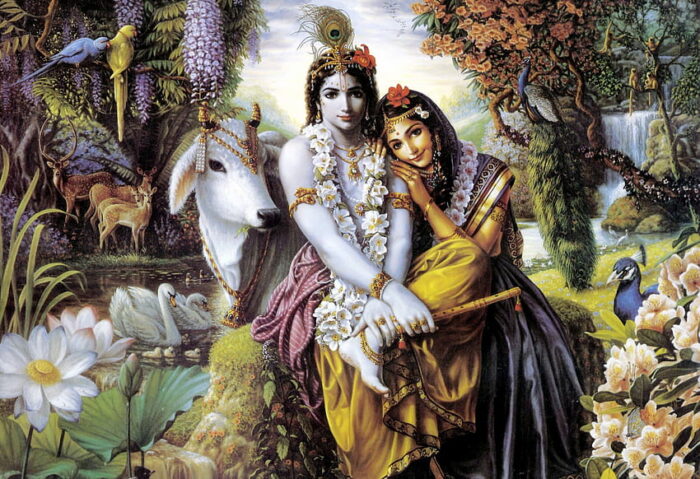 The Themes of Bengali Romantic Poems
Bengali Romantic Poems are not limited to a single theme. They talk about a wide range of emotions, including love, desire, pain, longing, separation, and much more. The poems touch on both the physical and emotional aspects of love, making them relatable to everyone.
The poems also talk about the beauty of nature, which adds to their charm.
The Language of Bengali Romantic Poems
Bengali Romantic Poems are known for their lyrical and musical style. The poems are written in a language that is both poetic and melodious. The poets use metaphors, similes, and other literary devices to make the poetry more expressive.
The language is so rich that it takes the reader on a journey of emotions where they can feel the pain and pleasure of love.
Famous Bengali Romantic Poets
Bengali Romantic Poems have produced some of the greatest poets of all time. Rabindranath Tagore is the most famous among them. He won the Nobel Prize in Literature in 1913 for his contributions to Bengali Poetry.
Other famous poets include Kazi Nazrul Islam, Jibanananda Das, Sukanto Bhattacharya, and Sunil Gangopadhyay. Their works are still relevant and cherished by readers all over the world.
Bengali literature boasts a rich tradition of romantic poetry, with several renowned poets who have left a lasting legacy in the realm of love and passion. Here are some famous Bengali romantic poets:
Rabindranath Tagore (1861-1941): Often referred to as "Kabiguru" (Poet of Poets) and the author of the national anthems of both India and Bangladesh, Rabindranath Tagore's romantic poetry is celebrated worldwide.
His collection of poems "Gitanjali" (Song Offerings) includes numerous romantic verses that explore love, longing, and the connection between the individual soul and the divine.
Kazi Nazrul Islam (1899-1976): Known as the "Rebel Poet" of Bengal, Nazrul Islam's poetry is marked by its passionate and revolutionary spirit. His love poems, or "prem geeti," are imbued with themes of love, freedom, and the pursuit of justice. His works resonate with a deep sense of romanticism and rebellion.
Jasimuddin (1903-1976): A prominent folk poet, Jasimuddin is famous for his romantic and pastoral poetry that depicts rural Bengal and its rustic charm. His collection "Nakshi Kanthar Math" is particularly well-known for its romantic verses set in the rural backdrop of Bengal.
Michael Madhusudan Dutt (1824-1873): Michael Madhusudan Dutt, often considered the first Bengali poet to write in blank verse, is known for his epic poem "Meghnad Badh Kavya" (The Slaying of Meghnad). His romantic poems are characterized by their intensity and vivid imagery.
Sukanta Bhattacharya (1926-1947): was a Bengali poet known for his revolutionary and socially conscious poetry. Despite his young age at the time of his passing, he made a significant impact on Bengali literature. His work expressed the struggles of the working class and marginalized,
and he was associated with left-wing political movements, including the Naxalbari movement. Sukanta's raw and emotionally charged poetry continues to inspire those who seek social justice and change.
Sunil Gangopadhyay (1934-2012): Sunil Gangopadhyay was a versatile writer, and his poetry often delved into the realms of love and human relationships. His modern and contemporary approach to romance resonated with readers.
Jibanananda Das (1899-1954): Jibanananda Das is known for his evocative and introspective poetry. While his work often explores themes of nature and solitude, it also contains elements of love and longing, creating a unique blend of romanticism.
Nirendranath Chakravarty (1924-2018): Nirendranath Chakravarty's poetry is known for its lyrical quality and exploration of love in various forms. His poems often capture the nuances of human emotions and relationships.
Joy Goswami (born 1954): Joy Goswami is a contemporary Bengali poet whose work continues the tradition of romantic poetry. His verses often delve into the complexities of love and human connections in the modern world.
These poets have contributed significantly to Bengali literature, leaving behind a rich legacy of romantic poetry that continues to captivate readers with its depth of emotion, vivid imagery, and profound insights into the human heart.
Bengali Romantic Poems: A Must-Read
Bengali Romantic Poems are a must-read for anyone who appreciates good literature. It is not just about the beautiful language, but also about the emotions that these poems evoke. The poems talk about the fragile nature of human emotions and how love can both heal and hurt.
In a world where we often overlook our emotional side, these poems serve as a reminder of our human vulnerability.
Conclusion:
Bengali Romantic Poems are a treasure trove of emotions and beauty. They have the power to touch your heart, stir your emotions, and take you on a journey of love. These poems are not only a part of the Bengali cultural heritage but also a part of the world's literary tradition.
If you have not read any Bengali Romantic Poems yet, then it's time to explore this beautiful world of emotions.
Related Posts
Write your thoughts in our old fashioned Comment
EBook Comment/Review Policy. We strongly recommend leaving comments, however comments with abusive words, bullying, personal attacks of any type will be moderated.
[reviews]