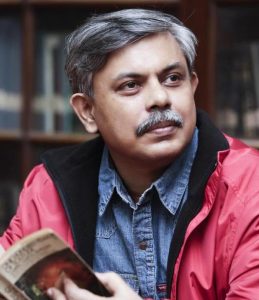 Anisul Hoque
Journalist, Writer & Editor
Born: 4 March, 1965
Age: 58
Country: Bangladesh
About this author
Anisul Hoque is a prominent Bangladeshi author and journalist, known for his insightful and socially conscious writing. Anisul Hoque has written novels, short stories, essays, and plays, which have earned him both critical acclaim and popular appeal.
Anisul Hoque's writing often deals with the pressing issues of contemporary society, including poverty, corruption, and social injustice. He has a unique ability to depict the complexities of human relationships, and his stories are known for their emotional depth and realism.
Some of Anisul Hoque's most famous works include the novels "Maa," "Fajil," and "Khuda o Gharib," as well as the short story collection "Chowa." His writing has been translated into many languages and has won numerous awards, including the Bangla Academy Award and the Crossword Book Award.
In addition to his literary achievements, Anisul Hoque is also a respected journalist and has worked for several prominent Bangladeshi newspapers. He is a vocal advocate for social justice and has used his writing to raise awareness about important social issues.
Anisul Hoque All Books
Genres
Anisul Hoque Non-Fiction Novels
Anisul Hoque Novel Collection
Anisul Hoque Romantic Stories
Anisul Hoque Non-Fiction Stories
Story Collection of Anisul Hoque